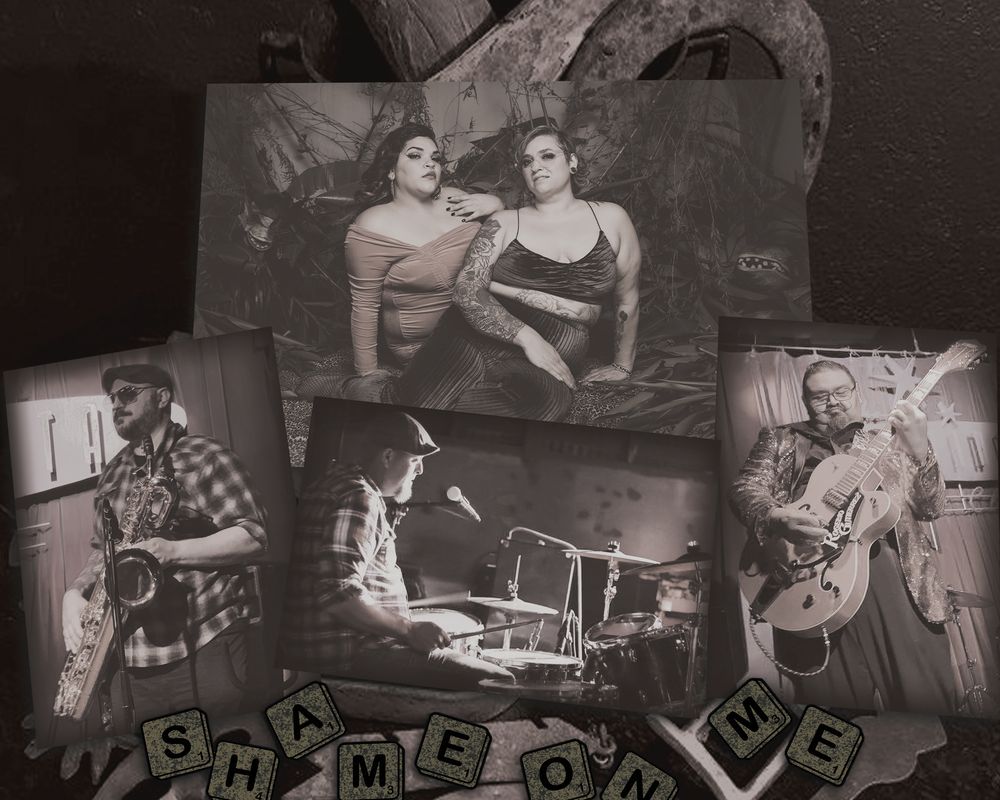 Shame On Me
Neo-Rockabilly, Houston TX
The band formed in 2018, from a collection of Bayou City Rock n Soul loving troubadours. Their inspiration and love for The Cramps, Amy Winehouse, 60's Girl Groups & 50's Rock N Roll is evident in their music.
Their unique brand of entertainment fuses the elements of: twangy reverb guitars, punchy low Baritone Saxophone, and Soulful Vocal Harmonies. When they take stage, their presence takes over the room. You'll want to shimmy n shake all night long, and come back for more.
Shame On Me has performed 100's shows with the pleasure of opening for many iconic bands such as: The Reverend Horton Heat, The Meteors, Mattiel, The Jungle Rockers, Rosie Flores & more.